Increase passenger satisfaction and streamline operational activities with ENGAGE, delivering current data to cabin crew and ground staff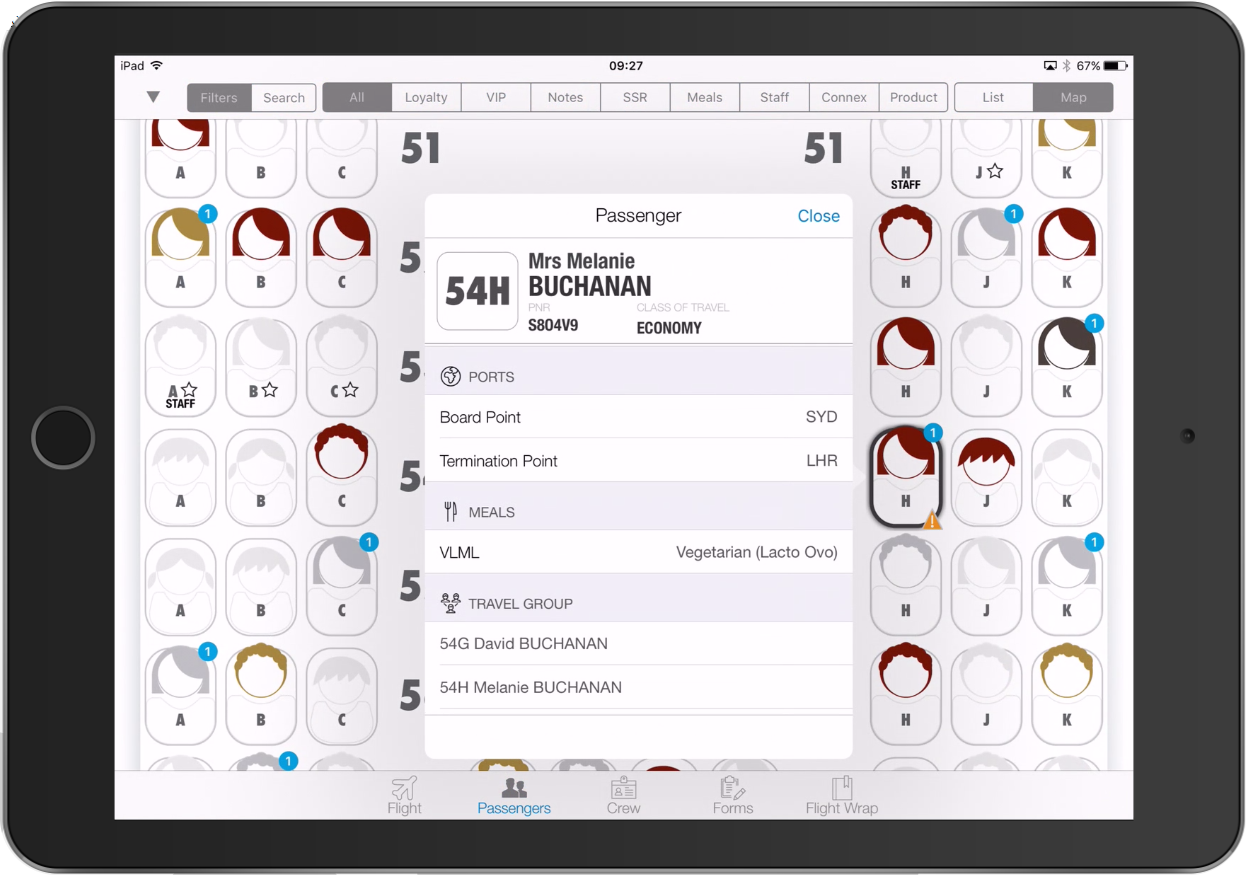 Burrana's
 

user friendly mobile solution, ENGAGE, has revolutionized customer service for airlines by facilitating an individualized passenger experience, adding real value to their flight and onward journey.

The ENGAGE mobile application, hosted on an iPad and iPhone, enables airlines to personalize each passenger's flight experience, whether it be giving a personal welcome onboard, solving issues on the ground such as flight delays, or capturing valued preferences to enhance their journey. ENGAGE also features passenger mapping by seat for all aircraft types and layouts.

ENGAGE has five core areas of functionality that connect via the ground server to selected airline systems to support individualized passenger engagement and drive operational efficiency.
Cabin: integrates data from airline CRM, reservations, departures, operations and crew systems, for easy guest recognition and service recovery for cabin crew. The Cabin module also captures passenger preferences, feedback and operational data while in the air, which is then synced with ground systems.
Forms: enables crew and staff to gather and share data on their mobile devices. Completed forms are then submitted back to the airline for fast, efficient reporting on issues such as cabin defects, crew performance and passenger export.
Ground: provides airport ground staff with real time information on passengers while they're at the lounge, check-in or the gate, and enables staff to input data which is then passed through to cabin crew.
Content: provides access to electronic flight context aware documents, manuals and other files.
Notifications: enables flight context aware messaging between cabin crew, ground staff and head office.